Email: sales@loveydoll.com
If Need To Review Nude Photos, Please Provide Email Address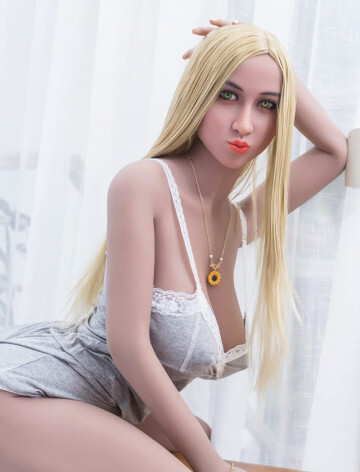 168cm (5ft7″) Sex Doll G Cup Mildred
$1599.00
The gospel for single , especially the seller have done a good job of keeping it confidential . I can't see what I bought from the packaging . In a word , it is worth buying .
Like it very much , i can't live without her .
Great! buy one you wont be disappointed. feels great I cant stop banging this toy. I actually feel an emotional attachment , I named mine. bought some pink panties for her, have to get some spandex stretching panties.
Unbelievably realistic, perfectly tight fit.. both holes. I will tell you guys, this is the ultimate stress reliever. Super hard cum. Get it.You will not be disappointed!
Very realistic, and feels amazing. Definitely a keeper. It is very big as far as master batters are concerned, but we'll worth it. Definitely "loads" of fun.
This sex doll is very soft and realistic. She comes with a warmer that plugs into the wall, and several packets of lube. This has been awesome for doing "threesomes" with my partner.
So far, I'm really enjoying this doll.I've had it for a day, and I immediately noticed that the skin of the toy attracts lint and hair to it. Nothing that a little water can't handle, but it is still noteworthy.About the skin: It feels AMAZING. The craftsmanship is very true to life and give a nice sensation of skin. and just holding the toy in your hand is amazing in and of itself. I see that one of the reviews warns about chemical burns so I may be cautious in the future, but I've had no problems so far.
I bought this doll and was very happy to get it. When it was delivered, it's exactly as how you expect it to be. It felt very amazing from both holes and the breast were very fun to squeeze. It's a good product for anyone who is interested in buying a love doll as a start

Your cart is currently empty.