Email: sales@loveydoll.com
If Need To Review Nude Photos, Please Provide Email Address
5% OFF, Code: LOVEY DOLL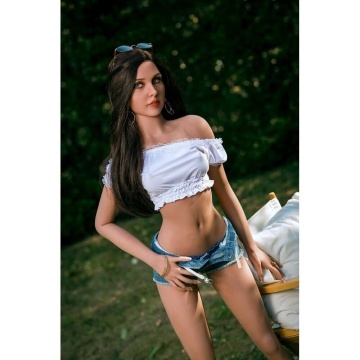 156cm (5ft2″) Sex Doll B Cup Rosalia
$999.00
Customer service was impeccable! They responded immediately to my emails and satisfactorily dealt with a small issue I had. I appreciate that they were able to work with me and to offer a solution to a minor issue I had. The doll was very nice and the overall design was great. The only issue I had was that the wig seemed a little cheap, but that's a minor issue. I may try to pick up a better quality one to replace the stock one. Thank you for the prompt service, and I most likely will order from you again.
She is really heavy, you have to be strong to handle her but she looks just like the photo and she dont get the same clothes or shoes, she come with 1 lingerie and extra finger nails. Nice doll, was delivered in 3 days.
I like it very much. It doesn't smell bad. It's all smooth and full of feel.
Good use, the quality is also good at the moment. I hope this doll can be used for more than five years.
Much hotter in person than the photo. I spend a few minutes each day looking at her in disbelief. Great fuck and nice person too.
Well got mine delivered,and she's 100% Beautiful,even More than the Pictures, everything about her is top Quality Material. I was also very Satisfied with the Customer Service that helped me along with the ordering Process,Thanks again guys.
l was totally shocked at the sight that I was looking at , sexy legs was so realistic , the touch was amazing , so life like ,so smooth ,so silky ,wow nice, wide hips ,so sexy
This is an amazing doll! Very nice feel. As far as the quality of the doll is concerned, it is very well put together.

Your cart is currently empty.